What are the Health Benefits to the Dog?
There are several health benefits to neutering. One of the most important concerns the prostate gland, which under the influence of testosterone will gradually enlarge over the course of the dog's life. In age, it is likely to become uncomfortable, possibly being large enough to interfere with defecation. The prostate under the influence of testosterone is also predisposed to infection, which is almost impossible to clear up without neutering. Neutering causes the prostate to shrink into insignificance, thus preventing both prostatitis as well as the uncomfortable benign hyperplasia (enlargement) that occurs with aging. It is often erroneously held that neutering prevents prostate cancer but this is not true.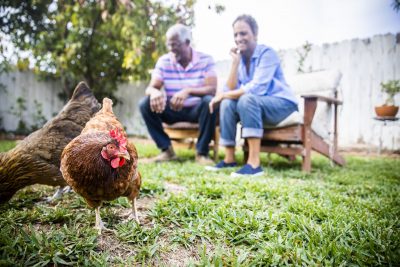 Cluck, cluck, cluck. You'll hear these sounds in nearly every state these days.
Backyard chickens have become exceedingly popular and are popping up in suburban areas everywhere. There's plenty that's appealing about these feathered pets — and plenty to consider before you get them.